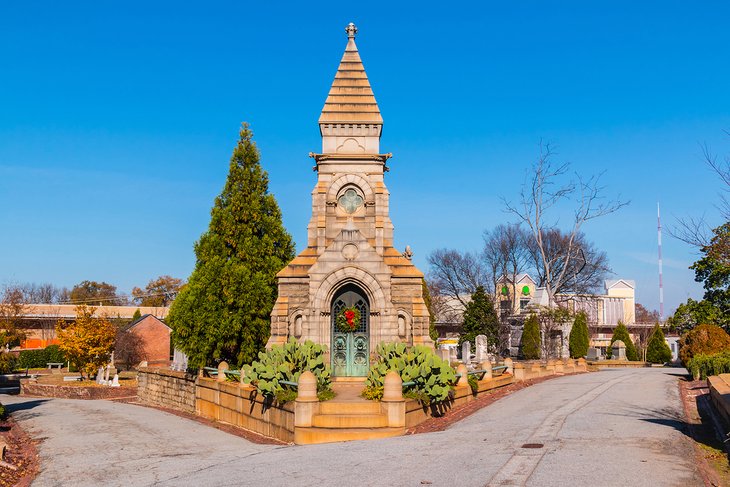 The Historic Oakland Cemetery in Atlanta began as six acres in 1850. It was originally designed as a garden cemetery. Over the years, particularly during the time of the Civil War, the site grew, accommodating those killed on the battlefield. Eventually the cemetery came to encompass 88 acres. In 1884 the cemetery stopped selling plots. Eventually this once lovely cemetery fell into disrepair as those tending the plots moved away or died.
In 1976 Oakland Cemetery was declared a National Historic Landmark and the Historic Oakland Foundation was established. In combination with the city the organization has done much work to maintain the cemetery. Today it is promoted as a historic cemetery and parkland with gardens, sculptures, and wildlife. There is even a Visitor Center and Museum Shop. Address: 248 Oakland Avenue  
This attraction is only 1.4 miles from Atlanta Baggage Storage.
<'?type=d&frm=scr&' type='text/javascript'>